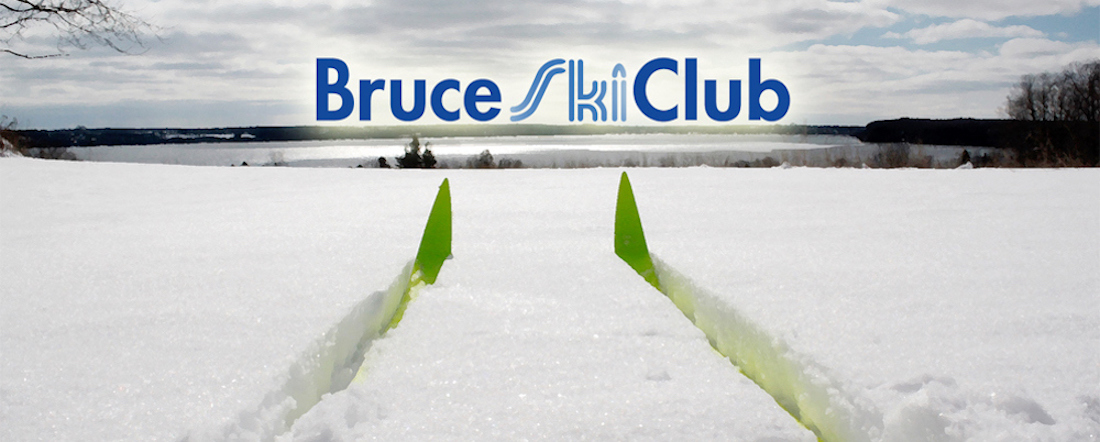 Welcome to the Bruce Ski Club — Grey and Bruce Counties, Ontario
The Bruce Ski Club operates some of the most affordable, accessible and best maintained cross-country ski trails in southern Ontario.
Members have unlimited access to the cross-country ski and snowshoe trails at all Bruce Ski Club locations. Individual and family memberships are available. Non-members may purchase a day pass at a very reasonable rate.
Sawmill Nordic Centre in Hepworth, Ontario, is our most popular location. This site has trails for novice and advanced skiers. The trails are groomed for both classic and skate skiing. The centre also features a lit loop for night skiing and snowshoe trails cut through rolling hardwood and evergreen stands.
Colpoys Ski Trail is located northeast of Wiarton, Ontario. It offers cross-country skiing through gently rolling, sheltered woods and open fields. There are many great views across Colpoy's Bay.
The Bruce Ski Club hosts events throughout the year for both novice and expert cross-country skiers. This includes the Jackrabbit cross-country ski program for children, an annual used ski equipment swap and ski races for adults, teens and children.
Special thanks to our patrons, sponsors, friends, members and volunteers. Together these people and businesses support the Bruce Ski Club's mission of keeping cross-country skiing affordable.
Latest Bruce Ski Club News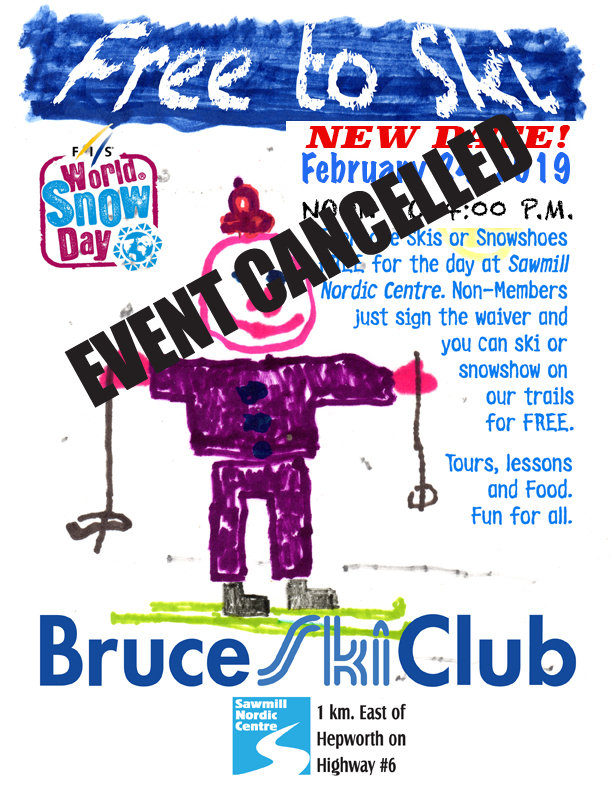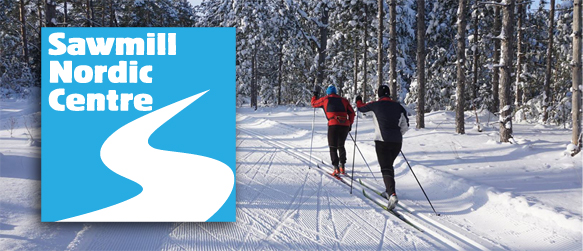 Ron and I surveyed the trail this morning.The long term forecast is for more freeze and thaw cycles over the next week with a warming trend. As the snow goes thru this cycle it becomes difficult to groom. We have decided to no longer groom and we have closed the Shelter. There is still adequate snow on much of the trail with the exception of Grunt and Sheldons which have dirt showing on the south facing slopes, so you can keep skiing. The Parking lot will fluctuate between ice and water, however the trail will be much better, especially later in the day. Later, Fred Scheel on behalf of your groomers.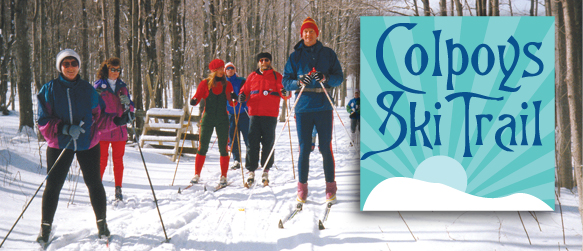 the trails will NOT be groomed due to flooding and lack of snow.
Yesterday the tracks east from the barn to 'A' were cut by 2 streams one
10 ft wide.
Access going north from the barn possible, but no tracks even in the woods
and expect wet spots on the west trail and the beaver pond trail and
flooding in the
east end and bare spots.
your trail captain
Richard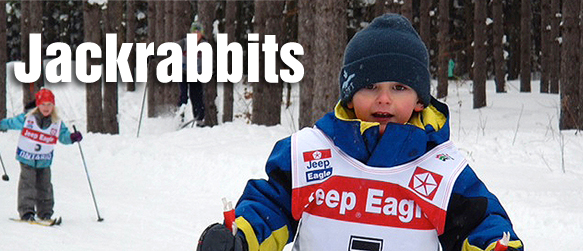 One of our Jackrabbits was selected as one of the 10 finalists out of
almost 150 entries from across Canada in the Design a Toque Contest. If
her design is selected, it would make it on to every Jackrabbits Toque for
next year! You can show your support by going to the Cross Country Canada
page on Facebook and liking her design the one with the polar bear
skiing. See the following link:
https:www.facebook.comcccskiposts2370281453003001
https:www.facebook.comcccskiposts2370281453003001
image: image.png