by Mark Avery and Jason McDonald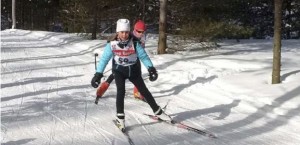 Thanks to all who have registered for Jackrabbits this season. We have already exceeded our registrations from this point last year, as we are now at 80 Jackrabbits!
We continue to accept registrations. Spaces are limited, so register now! Just a reminder that Jackrabbits registrations will close on December 18th; any registrations following that point will be organized via email (jackrabbits@bruceskiclub.ca). Currently, Jackrabbits fees are $60.00 plus the Bruce Ski Club membership.
Please mark your paper or digital calendars. Jackrabbits season starts on January 7th. Our Jackrabbits race day is Sunday, February 12th.
We would like to thank our many fine Jackrabbits instructors. Jackrabbits would not be a success without our dedicated volunteers. We are always looking for a variety of skills to help run a great season. If you feel you would like to contribute on the snow please let us know, as we are always looking to build our team of instructors.
If you prefer to work behind the scenes, we can also use your help. In order for us to keep our costs low, we continue to count on volunteer support. If interested, please contact us via the Jackrabbits email. Coordinators will be in touch soon to confirm your volunteer commitment. Thank you in advance for your support.
Do you have a high school student who needs to complete their secondary school volunteer hours? We have a great placement for them! We have roles both on snow and off. Contact the Jackrabbits email for details.
Lessons start at 10:00am. Please have your skiers ready to go 5 minutes prior to the start of the lesson.
Skiers are presently being placed in instructional groups, parents will be contacted during the week prior to the first lesson with details regarding routines and coaches.
For further information or if you have specific questions contact us at jackrabbits@bruceskiclub.ca.
See you out on the trails!