by Tom Hakala. 
So far this winter has been a strange one.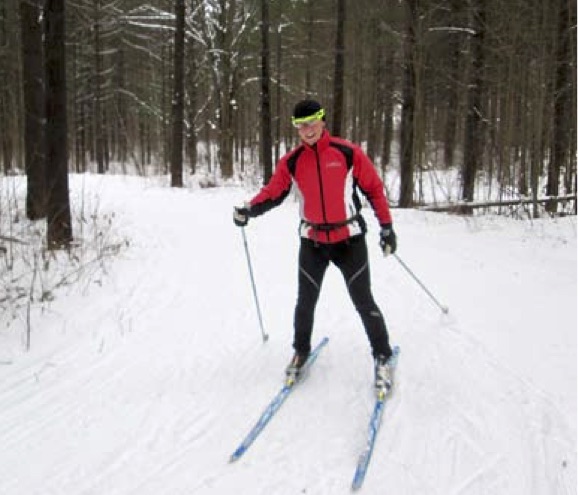 Someone referred to it as a toilet seat winter, the fellow that writes the trail reports at Highland Nordic called it a Groundhog Day Winter… repeating mild, cold every other day. Whatever is causing it; El Niño, La Niña, climate change or that windbag to the south, it has been frustrating for those of us who want to ski.
I live 45 minutes away from Sawmill and an hour and a half from Colpoys, so I would like to know if it is worth the drive before I head out. The groomer's trail reports help, but they don't always tell me what the skiing is really like. One way to get that information is the Bruce Ski Club Facebook page. I try to add comments and/or photos of the ski conditions that I encounter whenever I ski. It is not difficult, just a line or two saying, "It was wonderful skiing today, great snow, thanks groomers." Or, "Conditions were icy today. Not that good."
You can also email me if you wish to help out this Sunday, January 20th, for our World Snow Day event… Free to Ski! I still need some volunteers to do snowshoe or ski tours, help with registration or a sundry of other duties that will crop up. Also, remember to ask neighbours, friends, and family to come and try our trails on Sunday.
NOTE: Due to bad weather on World Snow Day, we have reschedule the event to Sunday, February 24, 2019
Free-to-Ski Day – Sunday, February 4, 2019: Everyone skis and snowshoes for free at Sawmill Nordic Centre. Non-members, please sign a waiver (available at the ski hut) before heading out on the trails. Tours, lessons, and food. Fun for all.