by Mike Campbell
Hello, fellow cross country ski enthusiasts. Another ski season is rapidly approaching, and it's time to get excited about it. Looking ahead to this coming season, our club is in great shape. Our membership is sitting at 922 members, we have a healthy bank balance, and a team of dedicated volunteers.
Some improvements we are making this coming season include the purchase
of a quad-track groomer to replace our aging snowmobile. The advantage of this groomer is it can track in a straight line around corners. The snowmobile is sometimes difficult to turn, and drifts across the trail when the snow is soft or deep. The quad-track is also a lot less physically demanding than the snowmobile.
We will also be foam insulating the ceiling of the piston bully shed. This will be a two-year project to insulate the entire shed. The goal is to make it easier to heat during maintenance and club events. It will also deal with a persistent rodent problem in the building.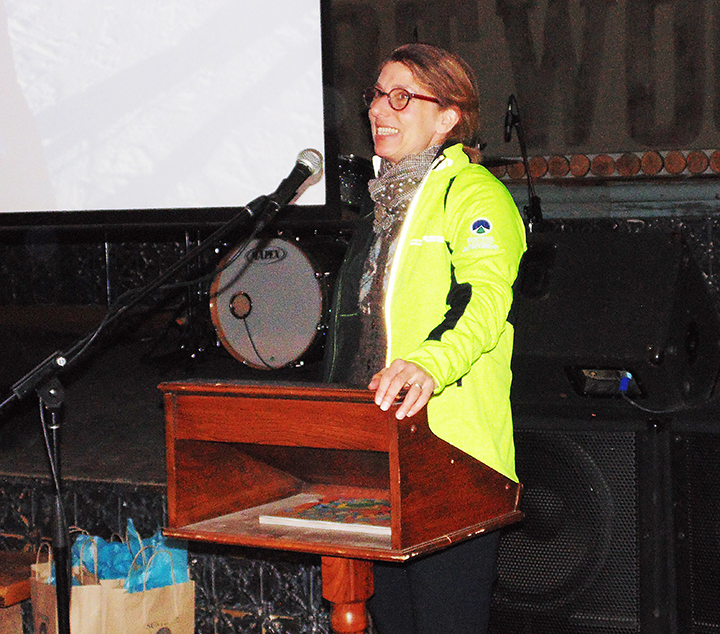 We ended last year on a positive note at the club's Annual General Meeting. At the AGM we recognized long time club member, Laura Robinson, who was instrumental is starting up our club 42 years ago. Laura served many years on the executive and was the driving force behind the establishment of the Sawmill Ski Trails. Laura was presented with a custom
BSC jacket.
Also recognized for their contribution to the club was Suntrail Source for Adventure. Suntrail has been a partner with the club for over 31 years. They sponsor the Suntrail Special, sell club merchandise, issue membership stickers, sign up new members and host our ski swap each year.
Again this year we have a real shortage of volunteers and coaches for our Jackrabbits program. Without coaches we cannot run this program. In order to entice more parents to volunteer as coaches this year, parents who coach and agree to take the coaching course (which is fully reimbursed) are guaranteed to have placements in the program for their children. Plus we waive the Jackrabbits registration fee for coaches' children. Parents who are interested in coaching should contact our Jackrabbits Coordinator at: jackrabbits@bruceskiclub.ca.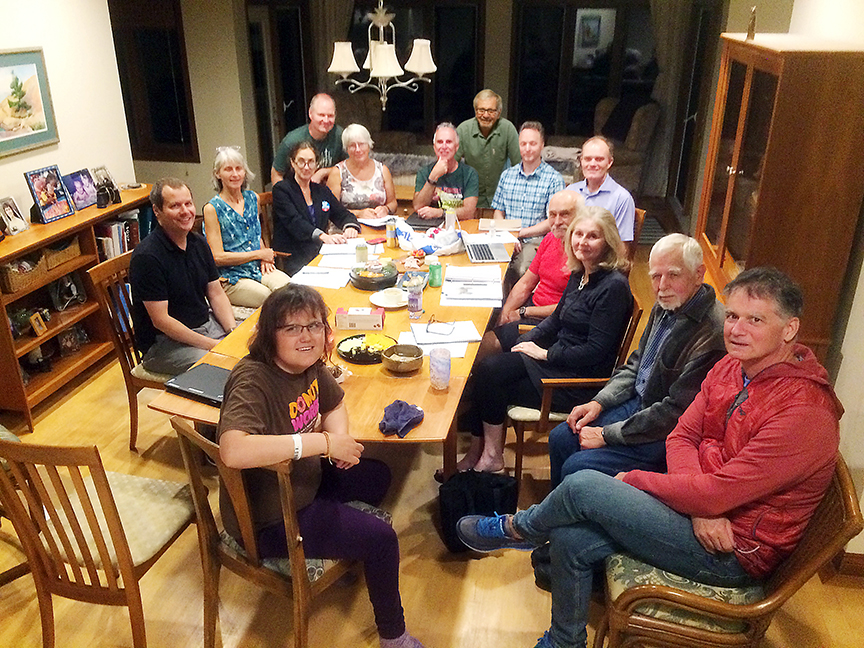 An initiative we are looking at this season is to extend the lit loop at the Sawmill Trail. The executive has set up a sub committee looking at the feasibility of doing this, headed by one of our directors, John Cameron. If you are interested in helping out with this initiative please contact John at: jscameron@bmts.com.
As I say every year … Bruce Ski Club operates the most affordable, accessible and best maintained trails in Ontario. We accomplish this because of the strength of our volunteers. Regardless of how small or large your contribution, you make the club happen.
A special thank you to our many Sponsors and Friends who contribute to make this club affordable for everyone. Thank you to our patron Suntrail Source for Adventure. In addition to supporting the club as a patron, Suntrail sponsors many of our events, including the Ski Swap, Men and Women on Skis and Suntrail Special.
Lastly, I remind you that the Bruce Ski Club does not own any of the trails on which we ski. We owe a great deal to the landowners who generously allow us to ski on their property. Dogs are not allowed on our trails. Pack out your snacks and trash. If you find trash on the trail, pack that out too. If you meet any of our land owners, please thank them personally for sharing their property.